Dishes of Simple luxury,
composed from the seasons of the north.
Each seasonal foodstuff is prepared with special care to bring out its hidden flavors. Each plate becomes a kaleidoscope, showing a limitless array of flavors born of the seasons of the north.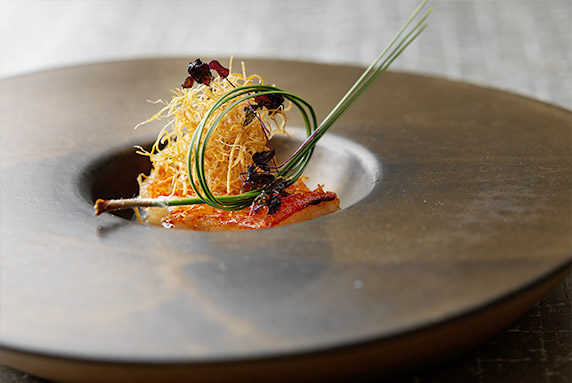 Our chefs carefully choose each foodstuff to create naturally decadent Kaiseki style cuisine evoking the northern landscape. Each dish is a work of art, a poetic expression of each season.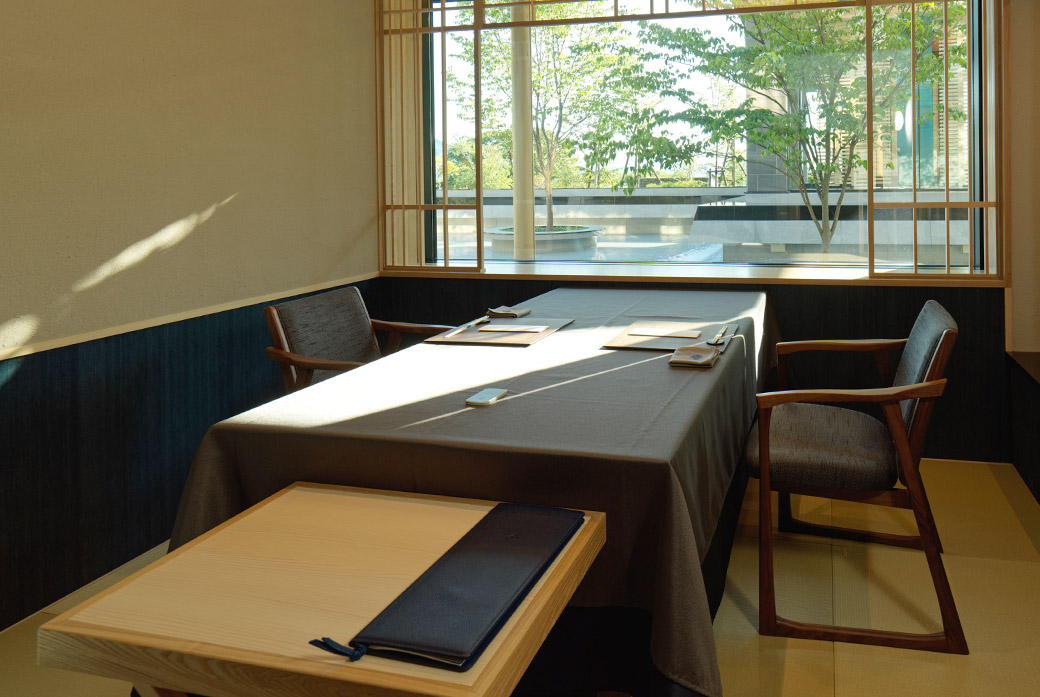 *Unfortunately, we cannot accept reservations for specific rooms.
Exquisite cuisine be served in private dining rooms.
Restaurant [水白 Mizushiro]
"水白 Mizushiro" means that it is transparent and has no color like water that reflects various things.
In a private room where you can enjoy dishes that value the taste of the ingredients.
Please enjoy a new style that is not bound by the customs of Japanese style.
We also offer free non-alcoholic menus, including selected wine and Japanese sake according to the cuisine.




"Teppanyaki" away like a hideout
Teppanyaki [青翠 Seisui]
Capacity / up to 9 seats
If you would like to change to Teppanyaki instead of Kaiseki dinner, please contact us by phone. (It will be same price as Japanese Kaiseki.)
*Since seats are limited, it may not be possible to meet your request.
True luxury to choose and eat
There is no menu in here. From the seasonal foodstuffs of the day, we will choose what you want to eat according to your own mood. Please spend a meaningful meal with a sense of unity created by a dish consisting of skilled recipes, a suitable sake, and conversation with craftsmen.
The first luxury in the morning
Restaurant [水白 Mizushiro]

Such as rice with miso soup, fish and vegetables ... The typical Japanese breakfast is a special one that makes the difference.
Please enjoy the first luxury in the morning, made with careful preparation and techniques that make use of the ingredients.

Take a break after the meal
After the meal, please drop in at the bar lounge [青藍 Seiran]. You can enjoy a break after each meals that gently relieves the feeling of fullness.
Night

The night is still continued ... Please have a different drink from before.
Morning

Spend time in the morning with siphoned coffee.