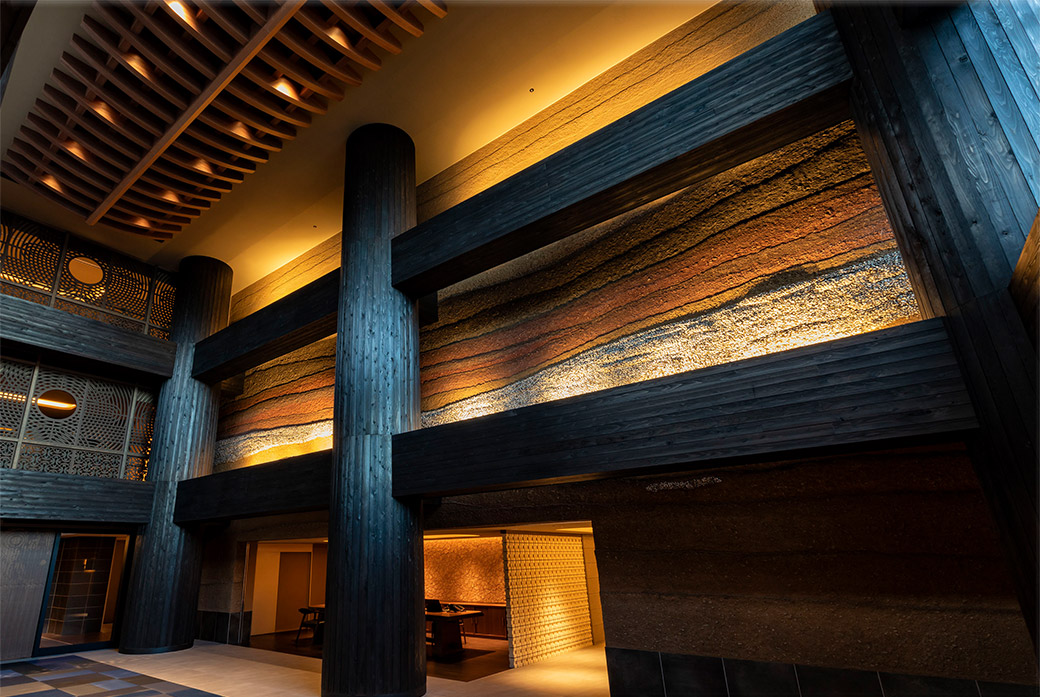 Lobby
The lobby features an 8 meters wall symbolizing the interwoven layers of Jomon culture, Ainu culture, and the modern age with the flow of time.
It is used 15,000 pieces of "Shijimi(corbicula clam)" and real soil.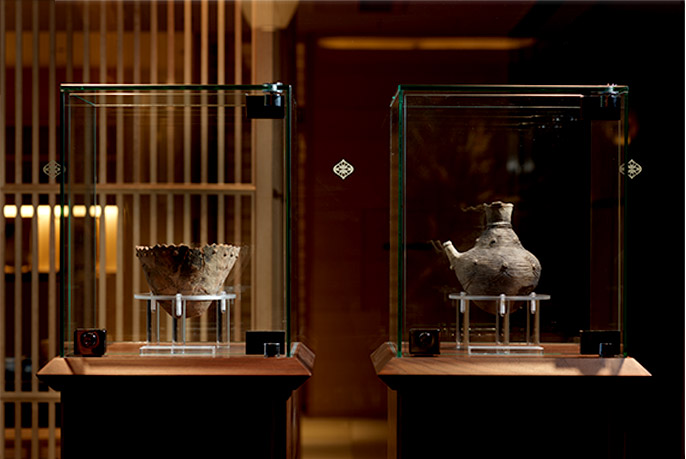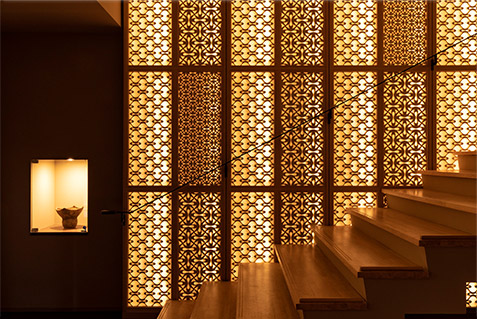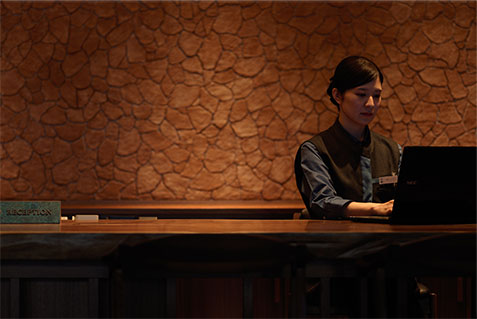 Reception
If you have any questions or happens something, please ask our front staff.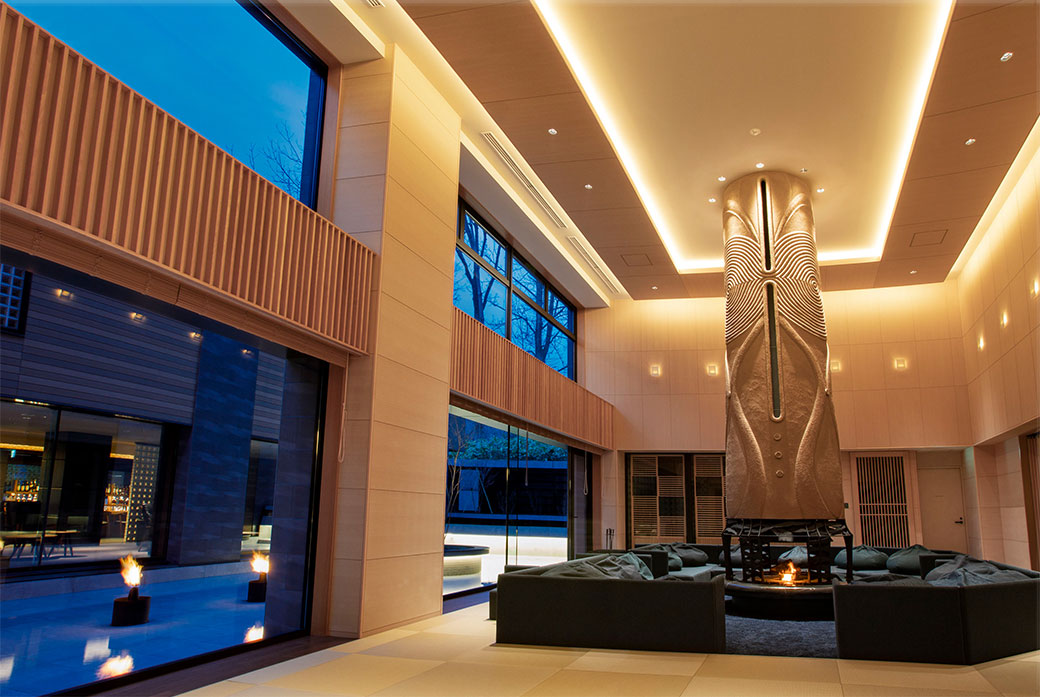 Lounge "青陽 Seiyo"
A lounge with a sense of openness.
There is a fireplace in the center of lounge where guest can relax.
We offer experiences that make you feel the heart of Japan, such as a full-fledged "indigo dyeing" experience in here.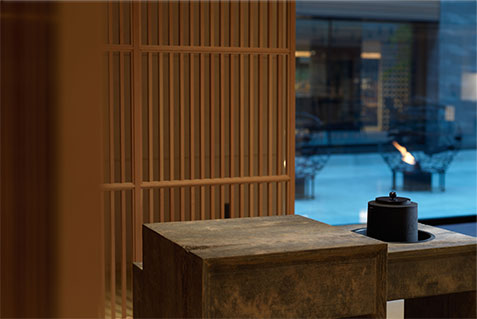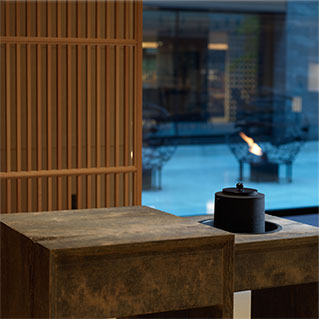 Free workshop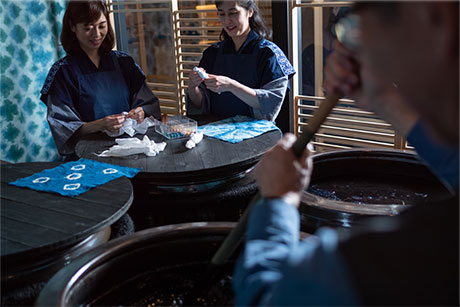 Indigo Dyeing
The hotel hosts a workshop offering easy introductions to traditional indigo dyeing.
You can try dyeing your choice of a handkerchief or t-shirt.

Time / 14:00~17:00
*Must be reserved in advance.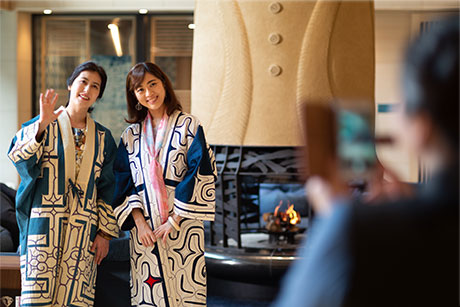 Ainu Traditional Dress Location Photos
You can wear Ainu clothing made in the traditional way for a photo shoot in the hotel, or at locations nearby. We can drive you to a location of your choosing.

Time / 08:00~22:00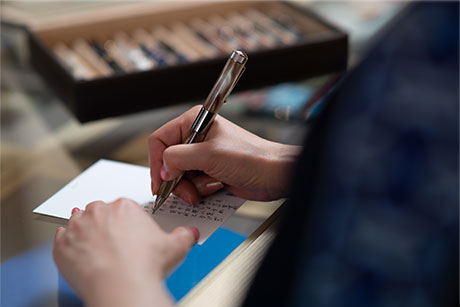 Letter Service
We can deliver all of your letters or postcards free of charge to certain locations. We also have decorative envelopes and original postcards available. Naturally, we can also post letters and postcards from your room. Do enjoy these perfect mementos!

Time / 08:00~22:00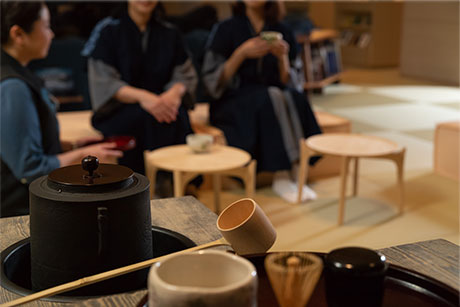 Japanese Tea Ceremony
We also have an area to allow a casual experience of a traditional Japanese tea ceremony.

Time / 11:00~17:00
*Must be reserved in advance.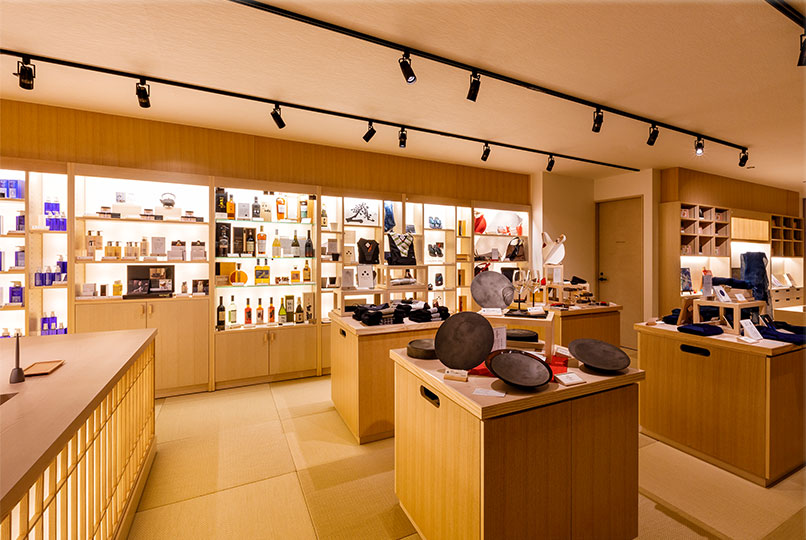 Shop "青葉 Aoba"
We have collected local souvenir in Hokkaido and also our private brand, and more. 
Choose memorial one to talk about this stay with someone.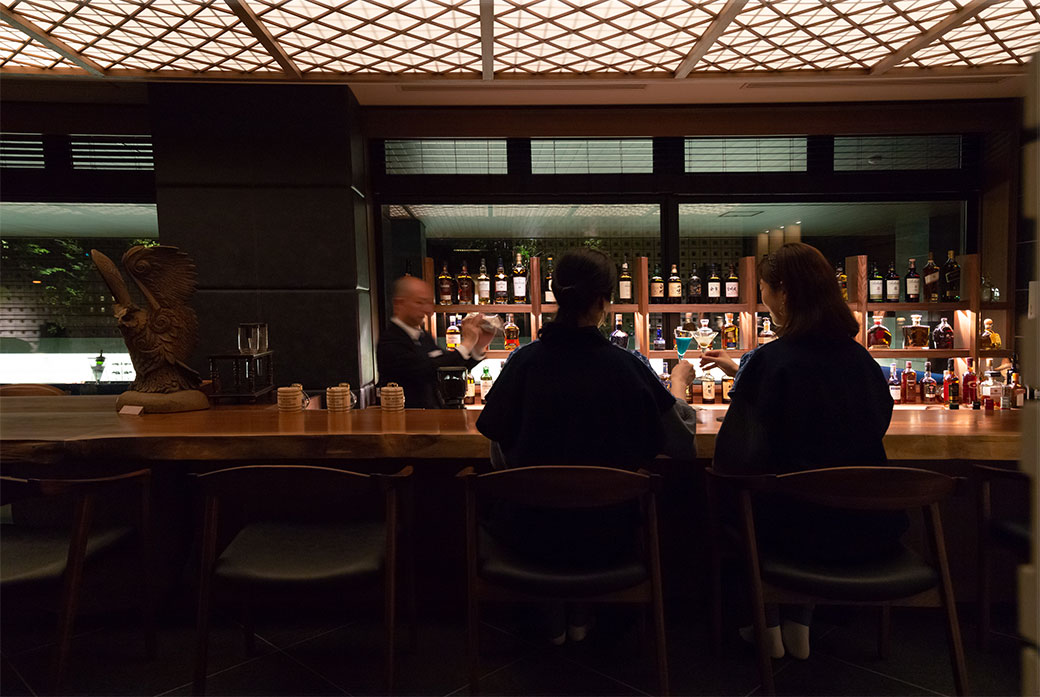 Bar Lounge
"青藍 Seiran"
Feel free to stop by in the morning, during the day or night.
You can spend the leisurely and cozy time in your favorite place.
*We are sorry but the Bar Lounge not available to guests under the age of 20.
*Paid menus such as rare wines and whiskeys are also available.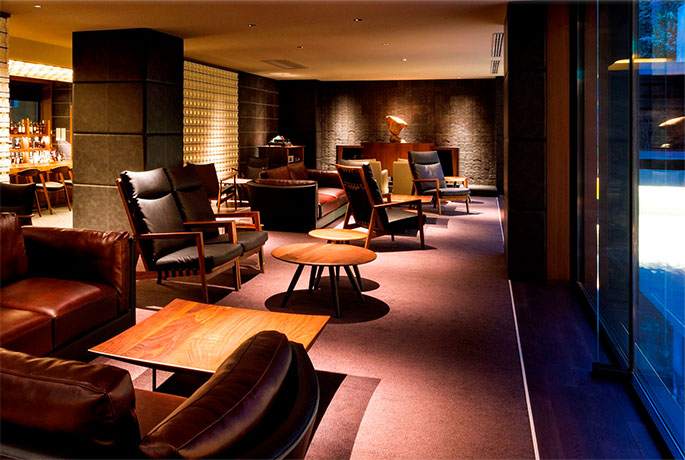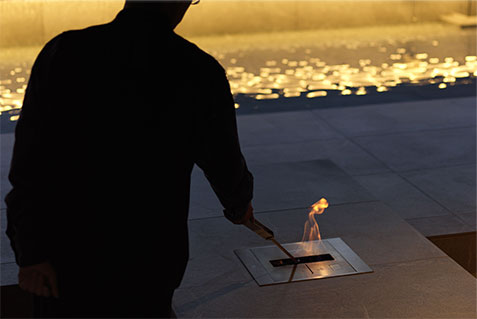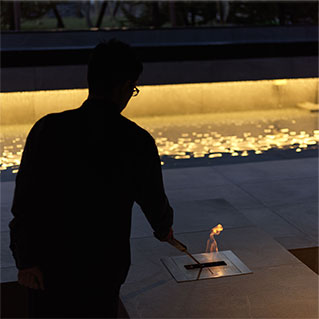 Free Services in the lounge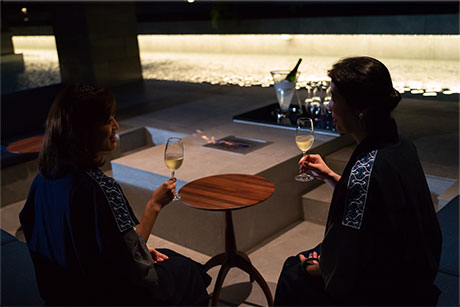 Champagne service
Bar 青藍 Seiran's piloti lounge on the 1st floor, offers champagne. Please enjoy yourself.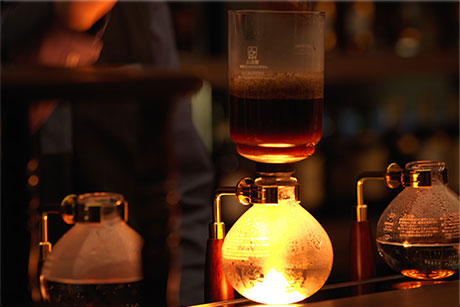 Coffee service
You can enjoy high-quality coffee by a siphon at the bar lounge.
Late-night meal service
We are preparing a simple late-night meal before sleeping.
our hotel

| | |
| --- | --- |
| Hotel Name | Lake Shikotsu Tsuruga Bessou Ao no Za |
| Address | Shikotsuko Onsen, Chitose, Hokkaido 066-0281, Japan |
| Tel | +81-123-25-6006 (09:00 - 19:00) |
| Rooms | 4 Types, Total 25 Lake View Rooms(100㎡ - 270㎡) All rooms with Open-air Bath and View Jet Bath |
| Check In / Out | 14:00 - 19:00 / until 11:00 |
| Facilities | Lobby Lounge, Bar Lounge, Japanese Restaurant (private room stlye), Teppanyaki Counter, Others |
| Ground area | About 4,800㎡ |
| Total floor area | About 6,800㎡ |