Treatment SPA
玉青(Tamao)
The treatment through
tea ceremony.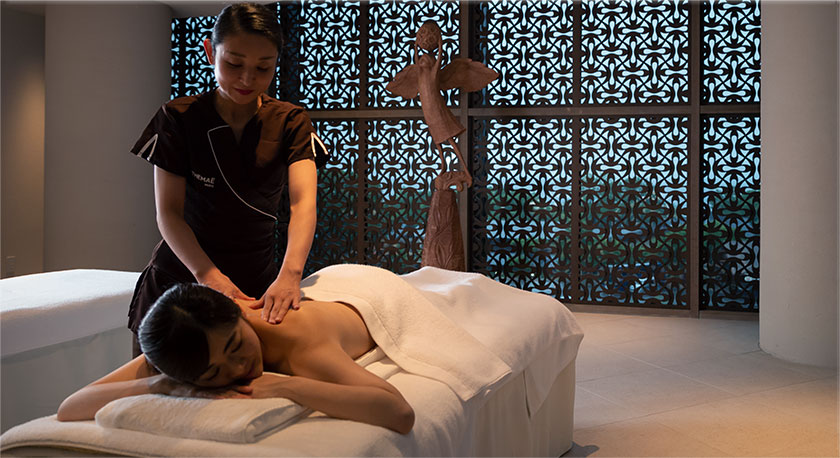 [Temae (点前)] , the Japanese name of the Tea preparation ceremony that from greeting to gestures and preparation, symbolizes sensations, beauty and pleasure. The brand name THÉMAÉ is inspired by this culture and art of Tea.
The healing that tea brings you creates not only physical beauty but also mental beauty. You can experience a number of natural beauty products using "Complex de Quatre Te (4 kinds of tea leaf extract)".